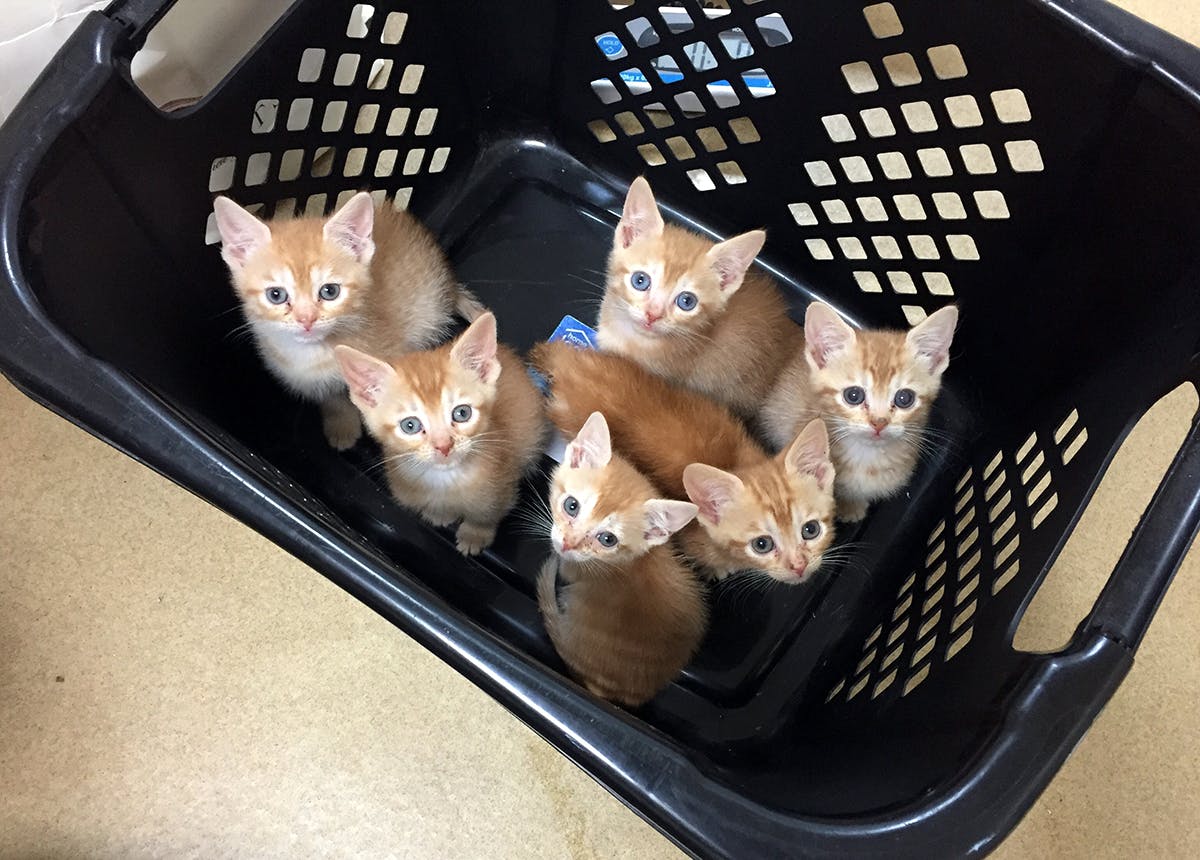 What happens to kittens brought to the Bucks County SPCA?
Intake exam – Each one is examined by our veterinary team when they arrive
Foster care – Most kittens are quickly sent into foster care where they can get lots of personal attention from their foster parent and ongoing medical care from the SPCA
Sick kitten recovery – Some kittens are cared for in the kitten recovery rooms at our shelters under the watchful eyes of our veterinary team
Adoption prep – Once kittens are big enough, we prepare them for adoption, including: remaining vaccinations, spay/neuter surgery and microchipping
Adoption! – Once available for adoption, kittens are listed on our website and moved to our cat adoption rooms at the shelters. Kittens move fast, often finding a new home the same day they go up for adoption!
Categorized Under: Adoptions,BCSPCA News