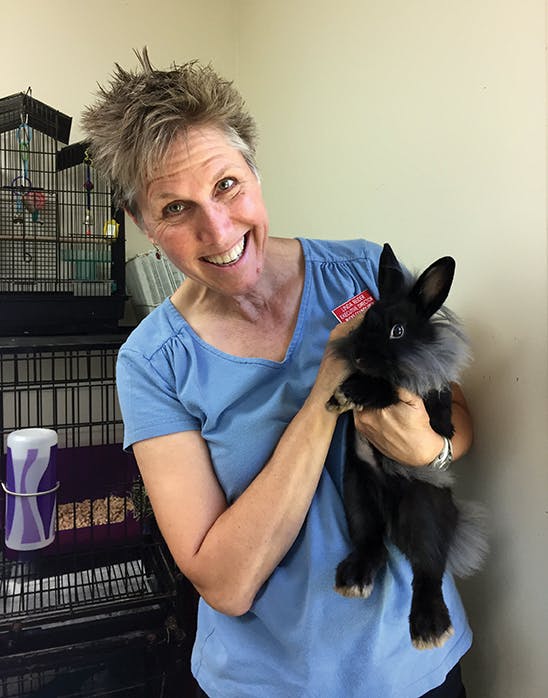 Wow! It's hard to believe that I arrived in beautiful Bucks County exactly one year ago. The anniversary of my first day as Executive Director of the Bucks County SPCA has me reflecting on what an amazing year it has been, while looking forward to an even more exciting future.
In our field, and I suspect in many caring fields like ours, we often remain focused on all that we have left to accomplish. And certainly there is more progress to be made for animals in our community. Today, however, I am very pleased to report on our accomplishments, made possible through hard work by a team of 29 dedicated animal welfare professionals and 136 volunteers, and through the generosity of our supporters.
First and foremost, we are saving more lives.
It is my personal goal to maximize positive outcomes for the animals brought to us, while keeping their stay with us as short as possible. Adoptions are up 10% YTD over 2015, while euthanasia is down 31%.
Dogs are with us an average of only 13 days until adoption and cats, just 20 days.
We have not euthanized a single animal for space or time this year, and we have made many physical improvements for animal comfort in our two "no time limit" animal care facilities in Lahaska and Quakertown, now both open seven days a week.
New Staff and Expanded Services
I have brought on several new team members with deep backgrounds in their fields and the expertise needed to help us roll out new programs and improve existing ones.
With our new director of shelter medicine on staff, animals not only get excellent medical care and pre-adoption sterilization, we are also able to rehabilitate animals with complicated medical problems.
Our new director of community outreach is overseeing the streamlining and re-energizing of our volunteer and foster care programs. As of today, we have provided 437 animals with home-based foster care this year alone. BCSPCA newly has cats in offsite adoption locations, and we expect to grow that program in 2017.
Our new animal behavior expert is busy fine-tuning our assessments and interventions so that animals thrive in our care and our community can continue to count on us for adoptable animals. She is also expanding our rescue partner program in and outside of Pennsylvania to ensure we have more options for animals in our care who need extra help to succeed at adoption.
In February, we began partnering with overcrowded southern animals shelters to find homes for their puppies and dogs in Bucks County. We are proud to help these shelters while also helping Bucks County pet lovers adopt new companions.
Our cruelty investigation team has so far responded to 355 reports of animal abuse in Bucks County this year, and we won three significant court cases resulting in convictions and animals being saved. We have continued to offer our 24/7 injured stray animal rescue service county-wide; returned 219 lost pets to their worried owners; provided no-cost safe housing for 27 pets of victims of domestic violence and other emergencies; donated nearly 2,000 pounds of pet food to area food banks for low-income pet owners; and have reached hundreds of community members through special events, tours, and presentations to school kids and adults.
We have adopted out 1433 pets so far this year with what I believe is the best adoption package available: vaccinated, neutered, microchipped pets with friendly affordable same-day adoptions and our special money-back guarantee.
Our new communications and development manager has amped up our communications with those who care about and support our work. BCSPCA remains a private non-profit local organization, raising our own funds from private donors without the help of taxes. Nor do we get money from national groups like HSUS or the ASPCA. Every dollar we raise locally goes to provide care for local pets.
What lies ahead in 2017?
We hope to make improvements to our surgical clinics and staffing so as to be able to offer low-cost spay and neuter surgery, especially for cats, to help stem the tide of unplanned litters of kittens. Surrender prevention (keeping pets in homes) will become a major focus, along with support for feral cat trap-neuter-return (TNR) and shelter-neuter-return (SNR) efforts.
We also hope to update our housing for dogs at our Lahaska facility. If you want to keep up on (or help with) the latest at the BCSPCA, sign up today for our eTails online newsletter, our print newsletter Doggone Good Mews, and join our online communities on Facebook, Instagram and Twitter.
The animals will thank you, and I thank you.
Warmest wags,
Linda Reider
Executive Director, BCSPCA
Categorized Under: BCSPCA News