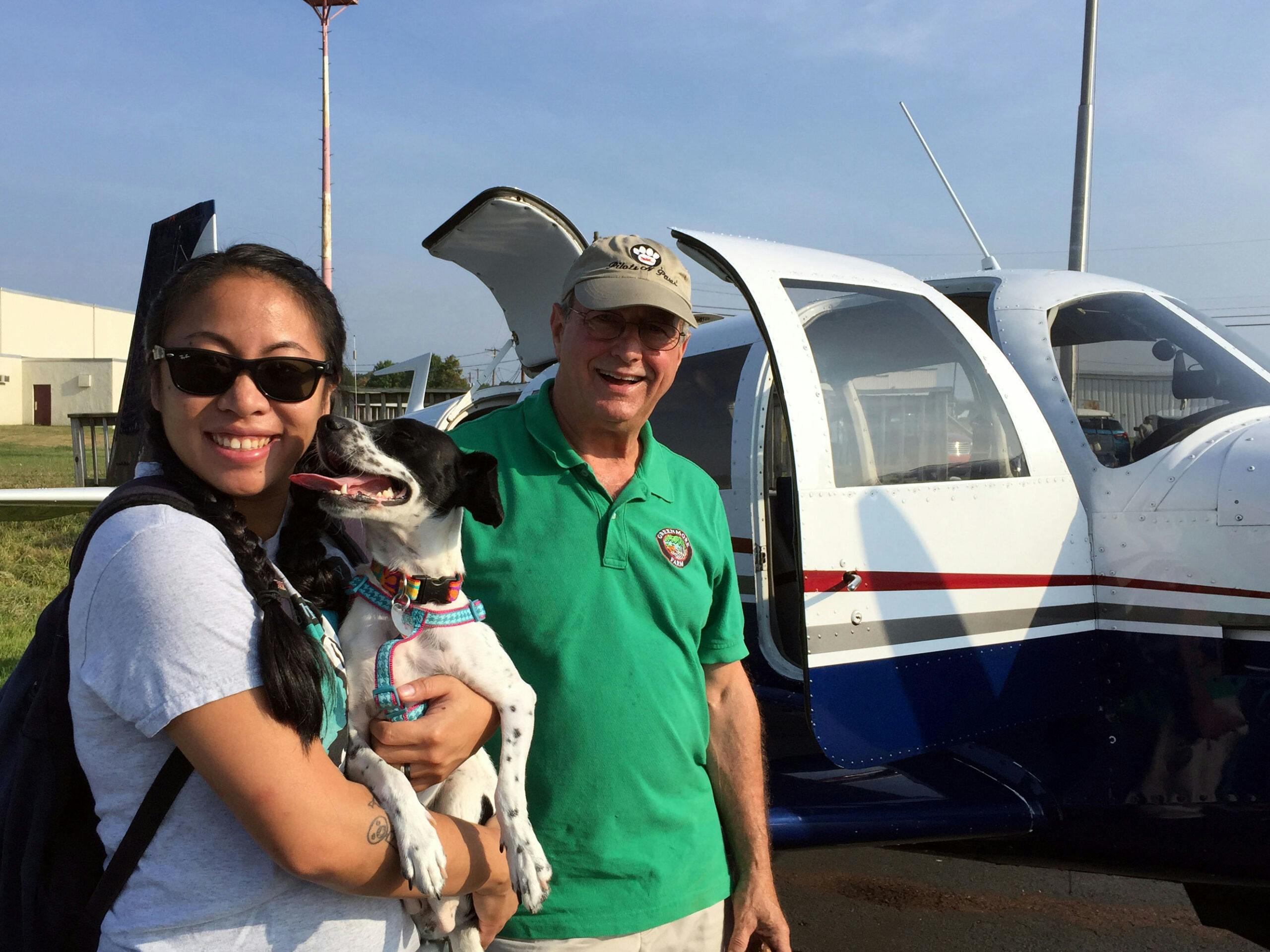 A little lost dog's return to her beloved owners is taking place on Saturday, September 10, thanks to the valiant efforts of two non-profit organizations: Bucks County SPCA (BCSPCA) and Pilots N Paws.
"Fancy" was originally adopted from the Cheaha Regional Humane Society (CRHS) in Alabama in June 2015 to Pat and Sam Jordan. The couple report that the dog was stolen from their yard while out to exercise on a tie-out in April 2016. A community-wide multi-day search undertaken for the Jordans by a local church was unsuccessful in locating her.
Somehow Fancy made her way to Pennsylvania. She was found lost in Bucks County by a kind person who brought her to the BCSPCA in late August. The shelter scanned and traced her microchip back to the Jordans, who were thrilled beyond belief to learn she was safe. But since Sam is now wheelchair-bound, the couple's ability to make the long journey north to reclaim her was impossible.
In stepped BCSPCA Board Member Jack Merritt, a pilot who also volunteers with Pilots N Paws, a national non-profit that coordinates pet reunion flights. Saturday morning September 10, Jack and BCSPCA Upper Bucks Shelter Director Vanly Pierson are flying the first leg of the journey with Fancy. They will transfer her to the next volunteer pilot in Roanoke, VA. Pat and Sam Jordan, along with CRHS staff will meet Fancy at her arrival destination, the Anniston Regional Airport in Alabama, and enjoy a police escort for the drive home. The entire 900-mile journey will be accomplished in a single day!
"We are delighted to be able to partner to help Fancy get back to her waiting owners," stated Linda Reider, BCSPCA Executive Director. "Registered microchips and collars with current identification are critical to getting pets back when they are lost or stolen. Without a microchip, Fancy might never have been returned to the Jordan family."
All three non-profit organizations (BCSPCA, Pilots N Paws, and CRHS) are supported by charitable donations. While long-distance happy-ending stories like Fancy's are rare, the three groups together assist thousands of animals in need. Follow Fancy's story on Facebook.
Categorized Under: BCSPCA News