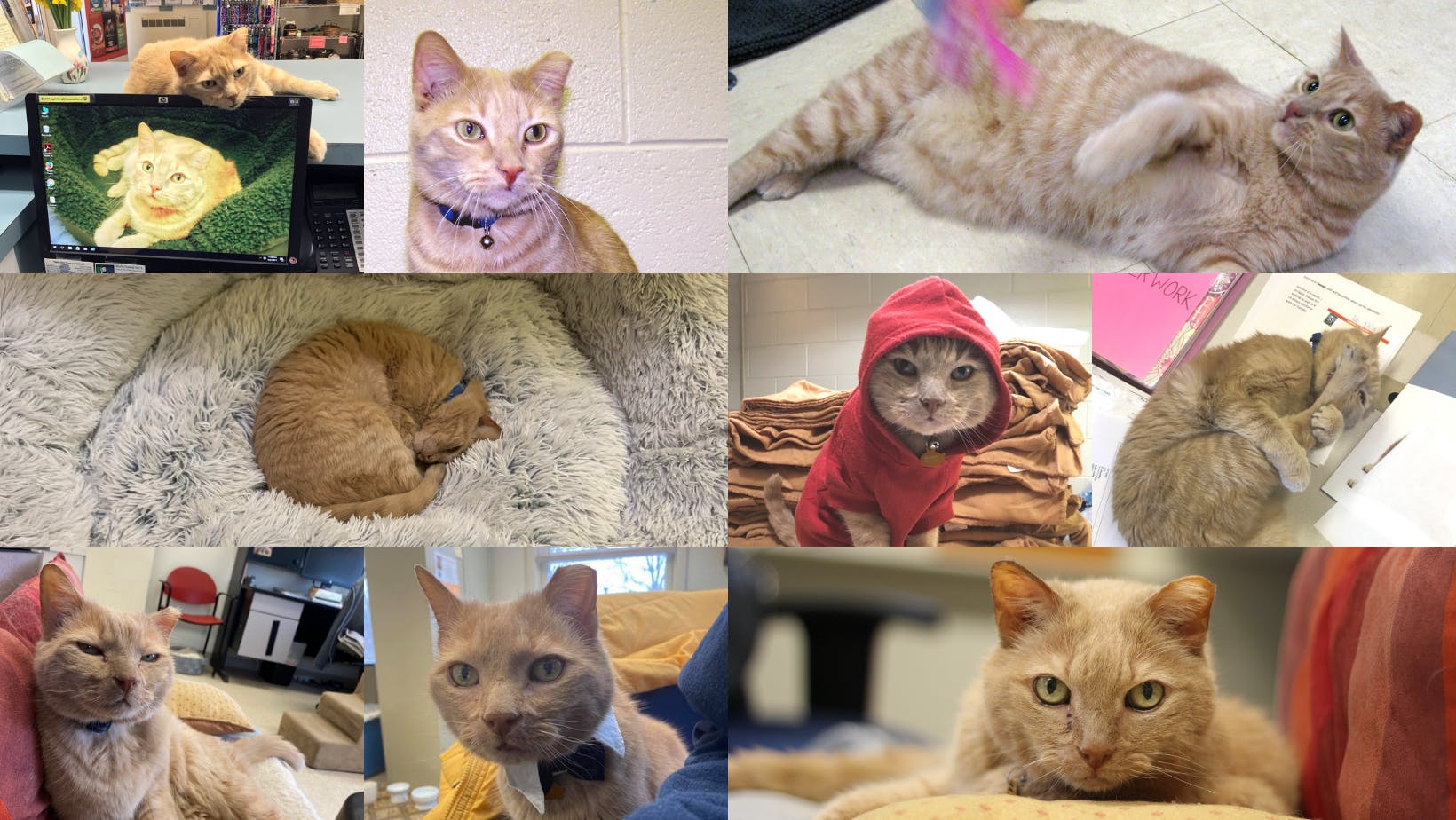 For those of you who don't know Morty, he is a special cat cat who lives at the Lahaska shelter full-time. Morty was first adopted by our shelter in 2006 and has risen to the role of Chief Operations Manager and Greeter throughout the years. At 19, he may be doing more napping than "working" but we love him all the same!
His velociraptor scream that he uses to greet you or tell you it's time for breakfast.
His loud and confident purr that seems to start as soon as you look at him.
His gentle soul that has sat with many visitors over the years who have brought their pet to us for end-of-life services.
The way he has made a cat-lover out of everyone who "only likes dogs."
The gentle way his paw hits you when he requests some attention.
The way he drinks water out of mugs and cups just like his people friends.
His grumpy face when another pet wants to get in his space.
The way he watches over staff at Lahaska to make sure they are doing their work and then promptly takes a nap.
He is the official bed tester for every bed that is donated.
He will sometimes fall asleep snuggling on you and it's the cutest thing ever!
His gentle snores that slowly get louder until you can't believe a tiny cat is making that noise.
The way he makes you feel so lucky when you are the one he chooses to hang out with.
His mischievous personality!
That even at 19, he will still play with ear buds, string, and ribbon.
The way he likes to "help" when you're doing something important.
His old kitty toe beans.
The way he strolls around like he owns the place.
His "lovey eyes" when he looks up at you, purring.
His inner magic that brings a little joy to everyone he meets.
Categorized Under: Blog