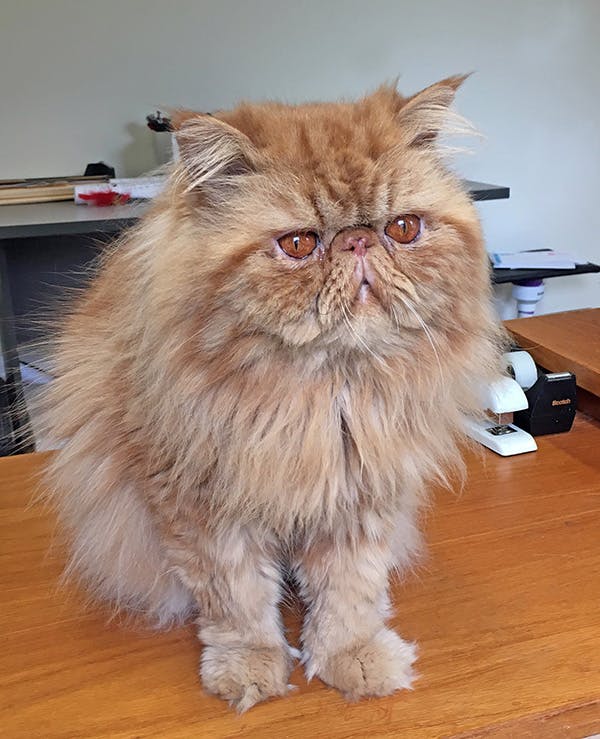 Doreen Stoia of Elite Purrs cattery in Doylestown has been found guilty on 11 counts of animal cruelty. The judge ordered the forfeiture of all 11 Persian cats to the Bucks County SPCA (BCSPCA). "This is a major victory in what has been a lengthy legal case," said Chief Humane Officer Nikki Thompson following the verdict.
The animals were rescued from the breeder's home in March after an investigation revealed that the cats were living in extremely unsanitary conditions and suffering from flea infestations and matted coats. On May 1, 2017 Ms. Stoia plead guilty to animal cruelty charges, but later appealed the case.
On September 1, 2017, the judge ordered the surrender of the cats to the BCSPCA, where they have been housed and cared for since being removed from the home. The owner will not have an opportunity to appeal the case, therefore the cats can be made available for adoption once they are cleared medically by the BCSPCA's veterinarian. Ms. Stoia, a former member of the Cat Fancier's Association, will no longer be allowed to register cats with the organization.
"I'm proud of the excellent care these beautiful animals have received from BCSPCA staff and volunteers over the last six months," said Executive Director Linda Reider. "Persians require daily grooming and attention to keep them healthy and their coats free from matts. We would especially like to thank our dedicated volunteers who gave their time to groom and socialize these playful cats. We are thrilled to have a definitive victory against this owner, and, most of all, we are looking forward to placing the cats into responsible, qualified homes."
Potential adopters are being screened carefully by the BCSPCA to ensure these animals avoid future suffering. Those who previously applied to the BCSPCA to adopt one of the Persians will be contacted to expedite adoptions as each cat is made available. An announcement will be made on the BCSPCA website and Facebook page when we are able to accept additional applications.
Categorized Under: Humane Investigations