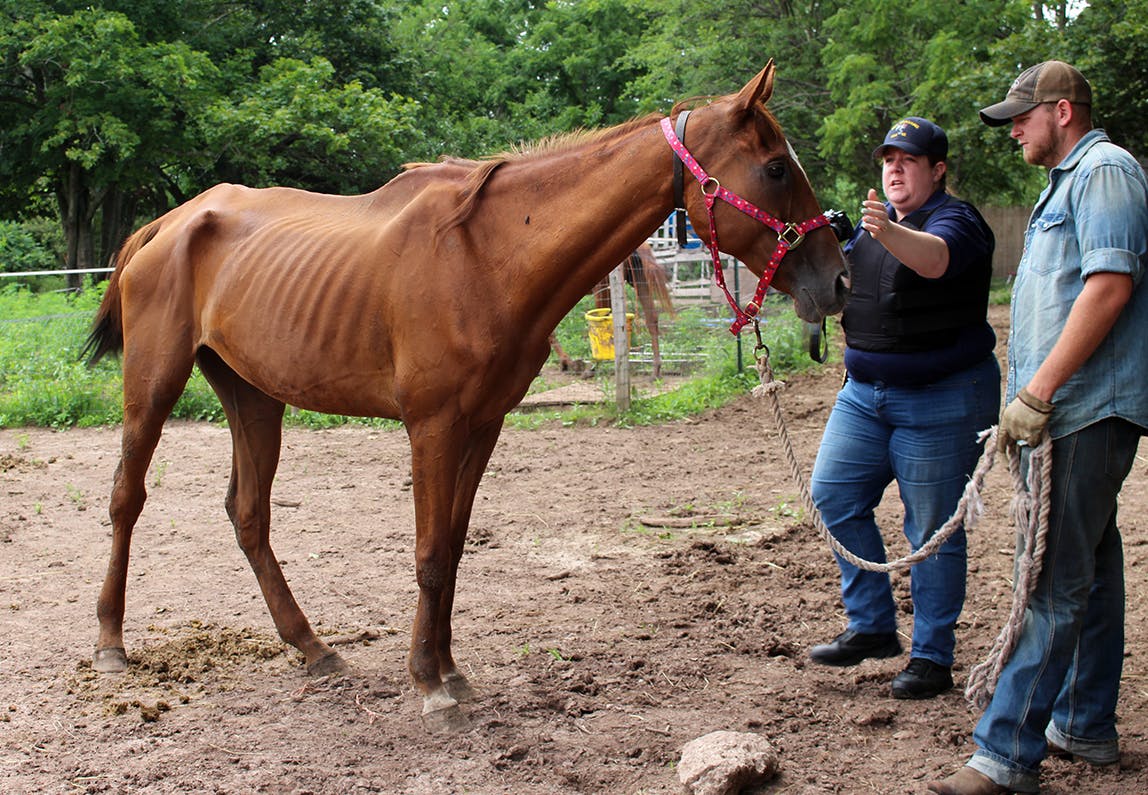 After an intensive investigation, the Bucks County SPCA (BCSPCA) removed 3 horses, 6 chickens and a pot-bellied pig from a property in the 600 block of Sweetbriar Road in Perkasie, Bedminster Township on July 28, 2017. Animal cruelty charges are pending against the owners of the animals, Michelle Hawkins-Pena and Billy Pena.
"We appreciate the support and collaboration of the community and the Bedminster Police Department. Despite ordering the owner to provide necessary nutrition and veterinary care, the animals conditions continued to decline and a search warrant was served," said Humane Society Police Officer Nikki Thompson. "A case like this one requires patience and multiple visits to collect sufficient evidence to maximize the likelihood of a conviction of animal cruelty."
With the help of several volunteers from the community the animals were transported to BCSPCA's barn facility in Quakertown, PA. They were immediately examined by an equine veterinarian who is now overseeing their care. "The road may be a long one, but we are optimistic that all of the animals will make a full recovery and go on to enjoy greener pastures." said Linda Reider BCSPCA Executive Director.
Contributions to help cover food and medical expenses are needed. Donations can be made online or by check sent to BCSPCA, PO Box 277, Lahaska, PA 18931.
Categorized Under: Blog