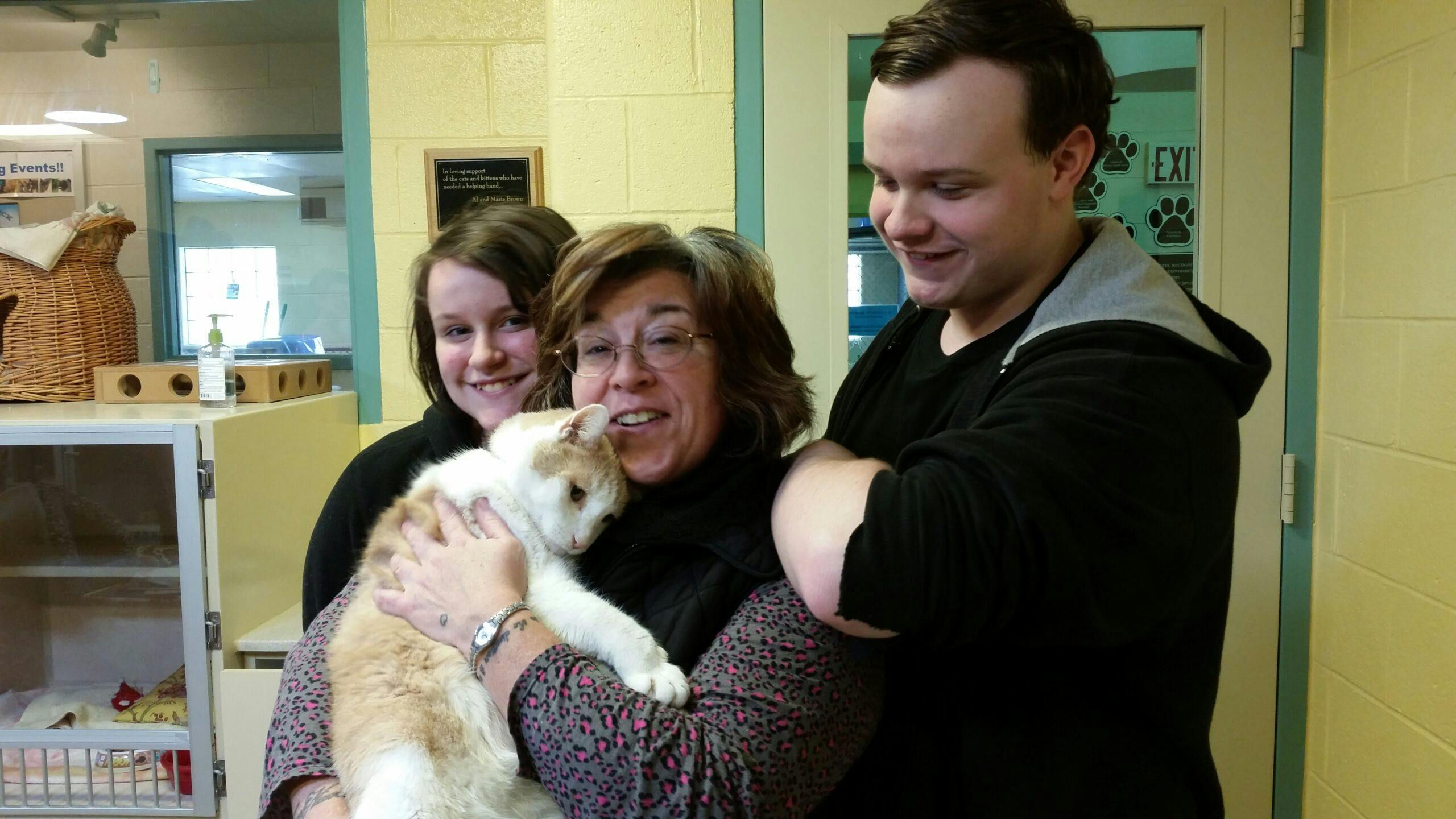 1. What you see is what you get: An older animal has an established temperament, unlike a puppy or kitten that will go through many developmental changes. This helps ensure your lifestyle with a certain dog or cat will be the right match. And because a senior pet is already fully grown, there is no mystery about whether the animal's size will be compatible with your home environment, whether the animal will grow to be too big for you to manage or whether your new pet's personality will be a good fit with you.
2. Know their manners: Most senior pets are already house- or litter box-trained, and in the case of dogs know basic leash manners. Their history prior to adoption – including any potential abuse or mistreatment – will shape how quickly they adapt to their new home, human family and routines. Bear in mind that when you adopt, you are to some degree adopting the house rules of the pet's previous guardian, but even senior pets can adapt when given love, time and positive training.
3. Less demanding: Older animals already have their routines and while they still love to play, they love to relax, cuddle and nap as well. They are emotionally mature and more mellow than younger pets, and although they require exercise like any pet, it does not need to be as frequent or vigorous as with a younger animal. As a result, older dogs and cats tend to fit more easily into your daily routines.
4. Old enough to know better, young enough to learn: A senior animal may already know some basic commands, and they will be responsive to learning more. They have more focus and attention than puppies or kittens and may have undergone obedience training with their previous owners or shelter staff. They may already be create or leash trained, have experience with routine grooming and know basic house manners. At the same time, companion pets are wired to please their human guardians, and typically are fast learners – especially when it benefits them to learn something new.
5. Great for any age: Senior pets' more relaxed temperaments makes them excellent companions for the young and elderly alike. More mature people benefit from a four-legged companion who is more aligned with their energy level and lifestyle, while children can benefit from an animal who is more tolerant and who may already been well socialized with the younger set.
6. Just add love: Older animals will adapt to a new family given love and time. While you might not be your senior dog's or cat's first family (or even his second or third), once you adopt and shower your pet with love you will be his only family.
7. They know they have been given a second chance at life: Ask anyone who has adopted a more mature dog or cat and they will tell you that they are convinced their pets know they have been saved. Just one look in their eyes and you can see they are saying, "Thank you for saving my life." When you save the life of a pet who faces near certain death or who may languish for months or years if not adopted, your life will change for the better!
Categorized Under: Blog