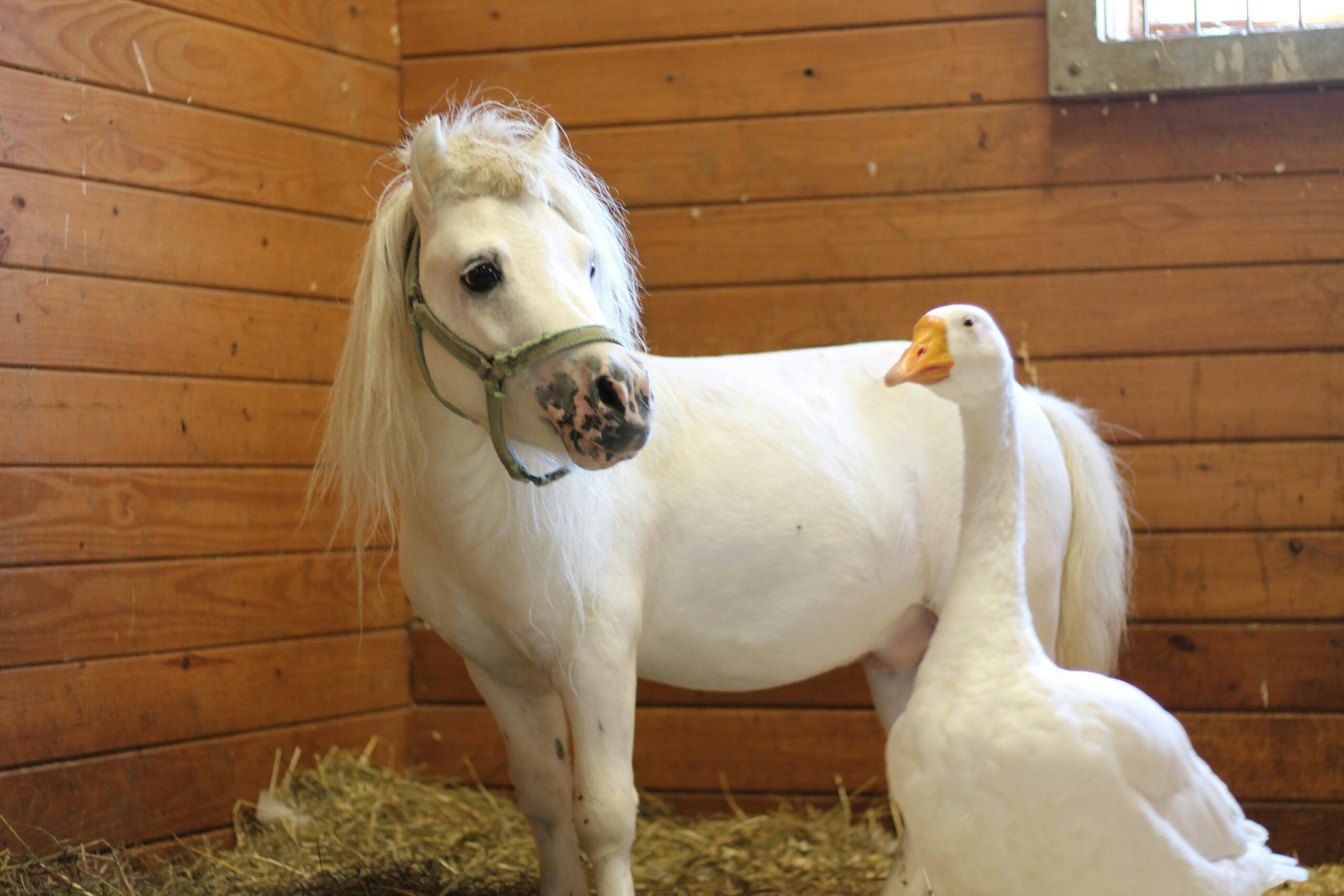 Bucks County SPCA's most famous best buddies are melting hearts around the globe.
Waffles the mini-horse and Hemingway the goose were rescued by our humane officers in July. The pair let us know right from the start that they are bonded friends not to be separated. While recovering in our comfortable barn in Quakertown, they were featured in a playful video about their unique inter-species friendship. The story has gone viral online (170,000+ views) and on television.
From Good Morning America to NPR to Canadian national television, Waffles and Hemingway have brought smiles to countless faces and shone a spotlight on the important work of animal rescue and sheltering. Shelters like the Bucks County SPCA are not just about saving cats and dogs, but a broad variety of animals in need.
Categorized Under: Adoptions,BCSPCA News,Blog,Humane Investigations