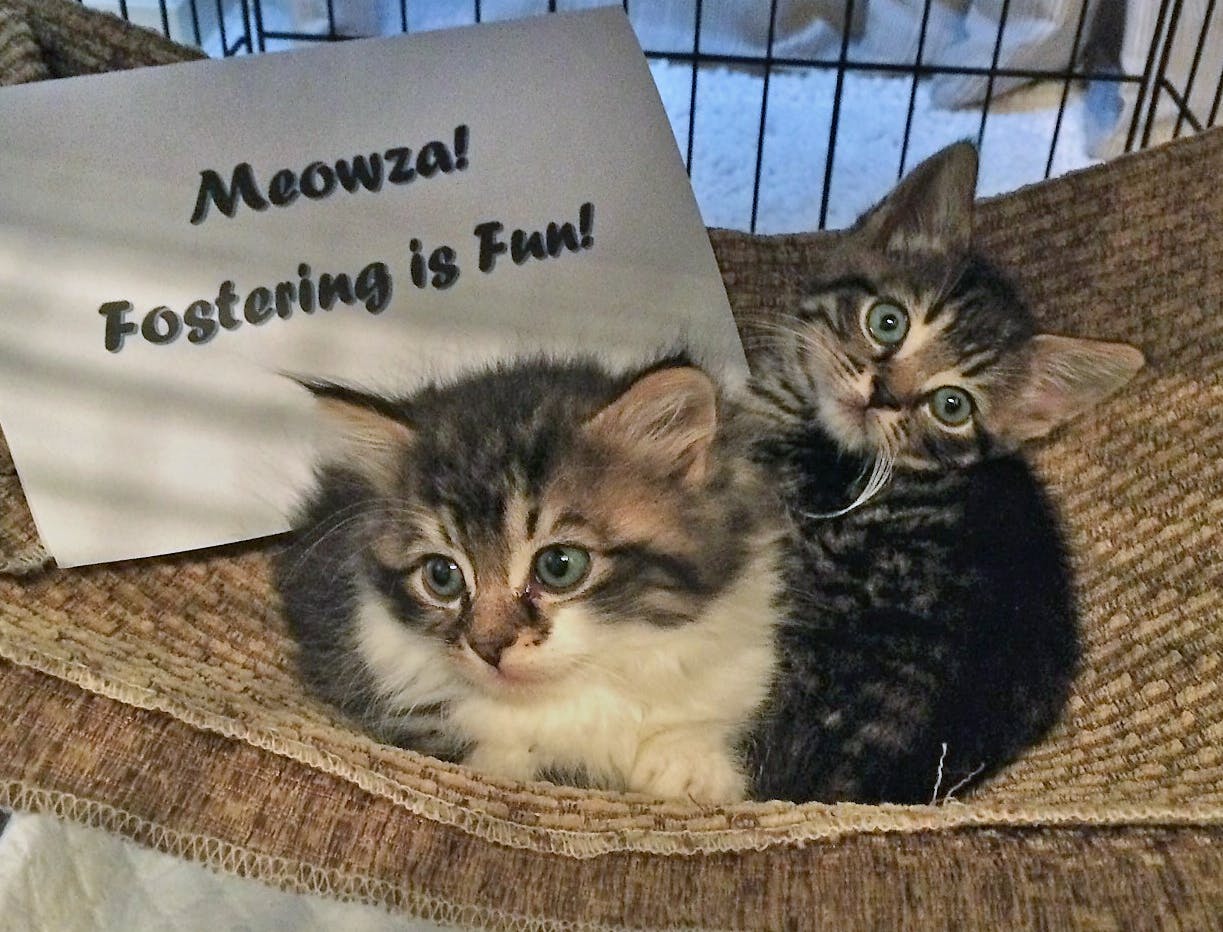 It's kitten season at the BCSPCA and we urgently need more foster families to help us care for these little ones! Please join us for a special training session on Tuesday, June 13 to learn more. This session will combine a shortened volunteer orientation and training for anyone focused on foster care. Our greatest need right now is for kittens (both weaned and unweaned), but we also need foster homes for adult cats, dogs and other species, like bunnies. If you are interested in sharing your home and heart with animals most in need, please join us!
RSVP: Email us at volunteering@bcscpa.org with "Foster Session" in the subject line and we'll provide you with more details.
Is this the same as being a BCSPCA volunteer?
Good question! The answers is – it depends. . . .This session is meant for families who are only interested in fostering for the BCSPCA. If you are also interested in volunteering in others ways, either at one of our shelters or in the community, you will want to sign up for our full orientation. Learn more about volunteering here.