1912-2022
---
Celebrating 110 Years of Animal Rescue in Bucks County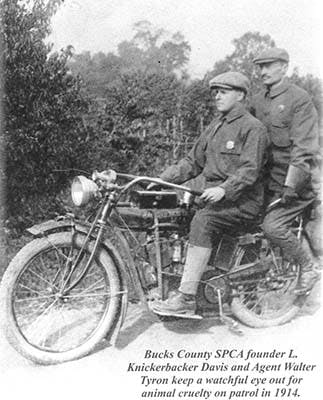 1912
In the early years, BCSPCA founder Knickerbacker Davis and Agent Walter Tryon crisscrossed the county by motorcycle responding to emergencies and investigating reported cases of animal cruelty. In 1912, the Bucks County SPCA was established as an independent animal welfare agency with a budget of $2,000. BCSPCA is not a branch or chapter of the ASPCA or any other animal welfare organization, nor is it a County-run or tax funded agency.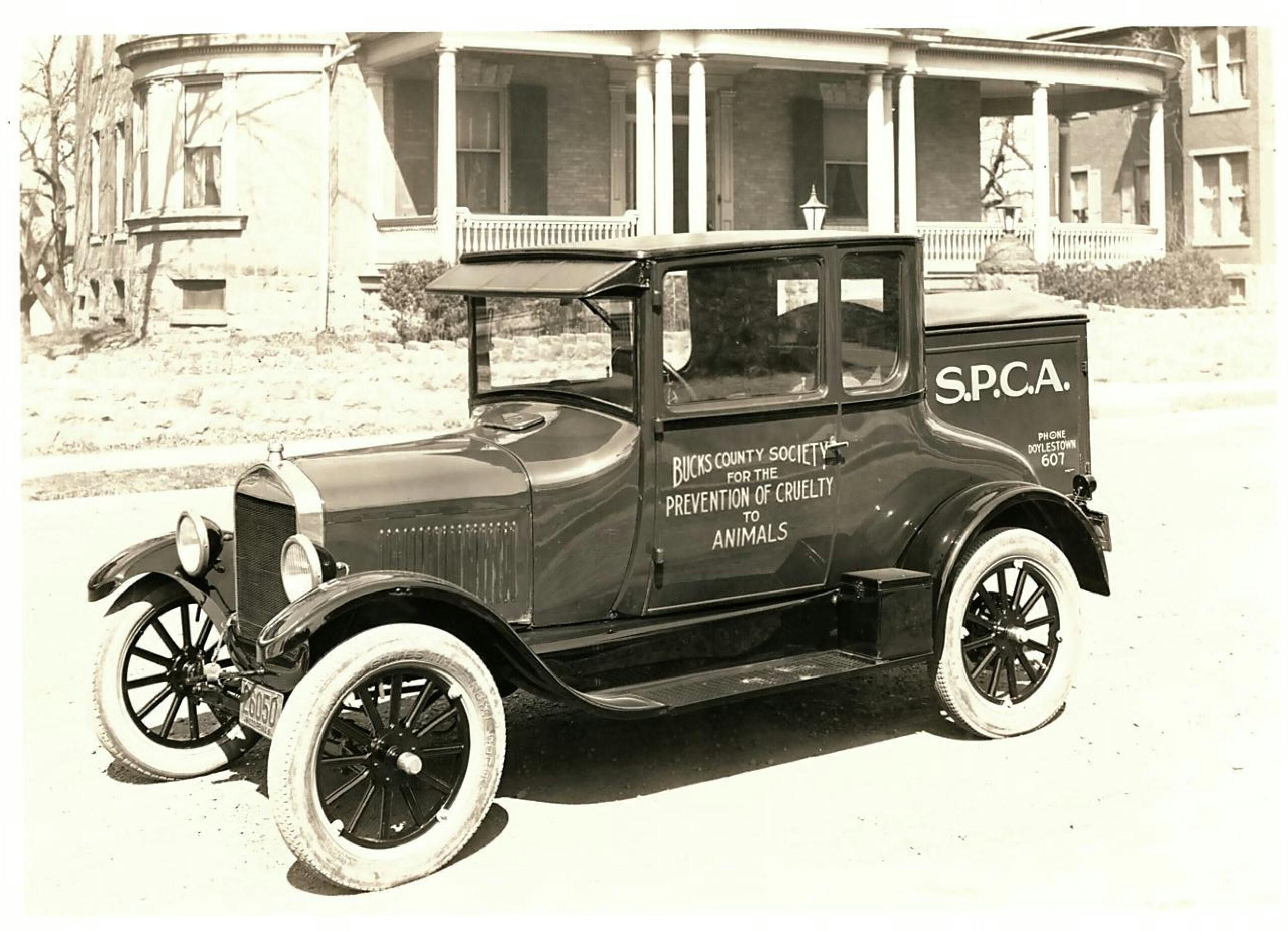 1930s
In the depths of the depression the BCSPCA was counting new members and receiving help from the community for its work. Mr. and Mrs. David Fell presented a new animal ambulance in 1930. Establishment of a Pet Memorial helped fund the work. In the early 1930s, BCSPCA built its new facility in Lahaska in the center of the County, expanding its work to include the sheltering and placement of animals. Educational work was conducted in the schools and through groups of young people throughout the county.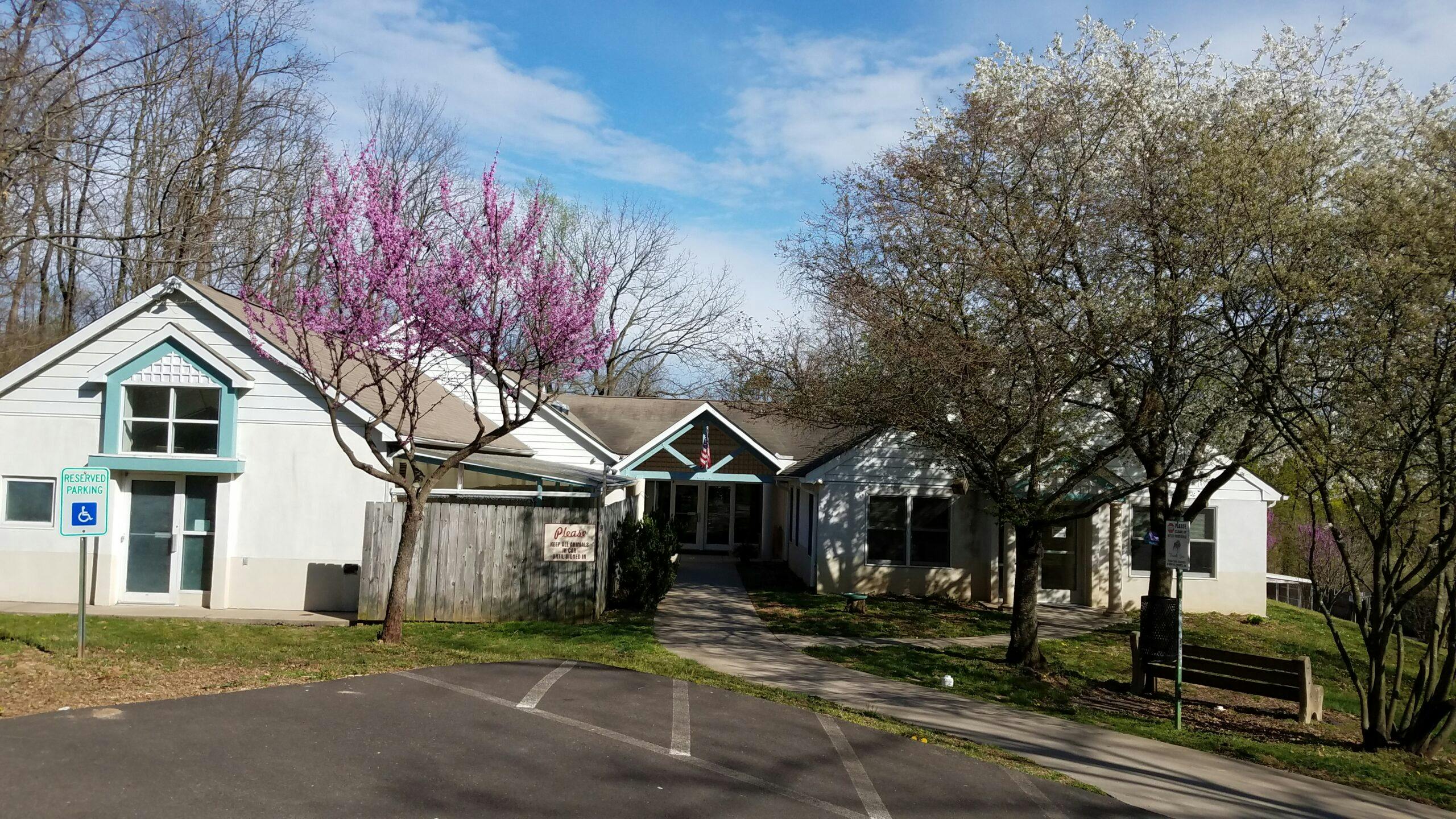 1958
The organization quickly outgrew its first building at Lahaska, so the shelter was doubled in size in 1958. Other expansions followed throughout the years, most recently with a major expansion of the clinic in 2017 and renovations to the dog and small animal adoption wing completed in 2022.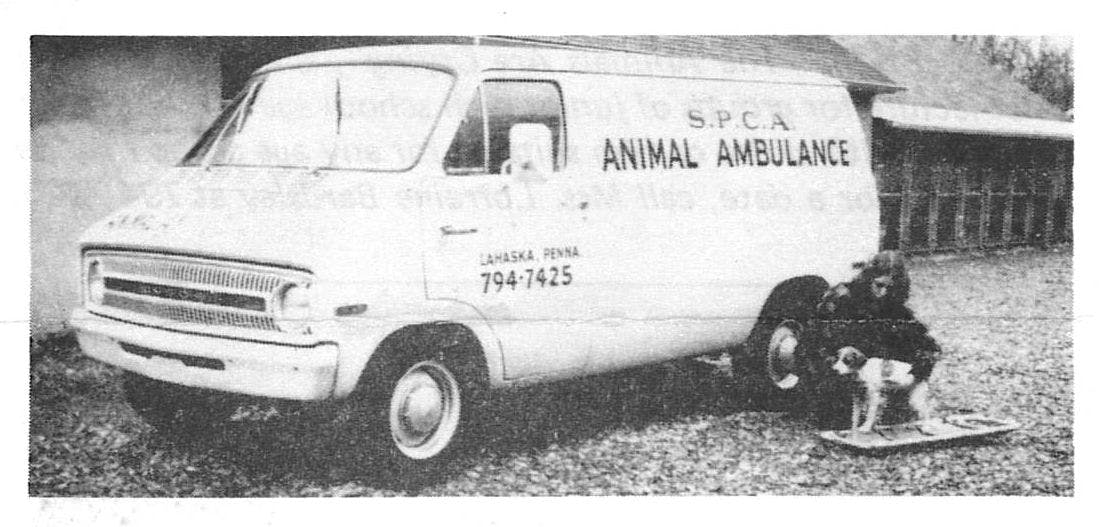 1973
A new ambulance was purchased with help from the Grundy Foundation when the "little red ambulance" caught fire over the summer. A two-way radio inside the new ambulance was purchased with 1,800 S&H Green Stamps collected by the community.

1974
Anne Irwin joins BCSPCA in 1971 and by 1974 she is leading the organization. Her career spans 44 years. Her legacy impacts animals state-wide through tireless efforts to strengthen Pennsylvania's animal welfare laws. Carol Hinckley joins the shelter staff in 1974. Her career spans 45 years, including many as Lahaska shelter director.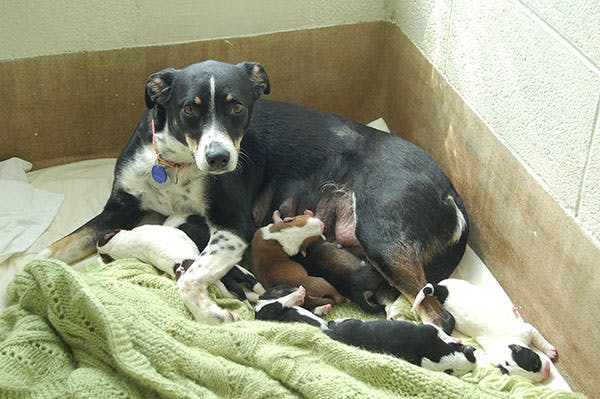 1977
Animal intake peaks with close to 15,000 animals brought to the Lahaska shelter in 1977, mostly dogs and puppies.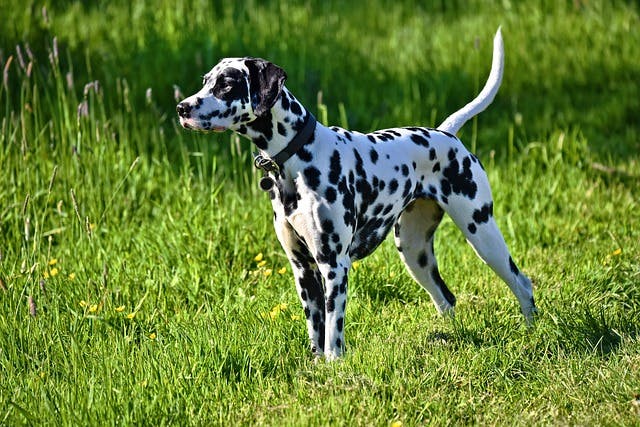 1994
BCSPCA helps bring the case of Duke the Dalmatian to trial at the County level, a first in Bucks County. In addition to rousing public outrage over dog fighting, the case resulted in significant jail sentences and strengthened the animal cruelty law in Pennsylvania considerably.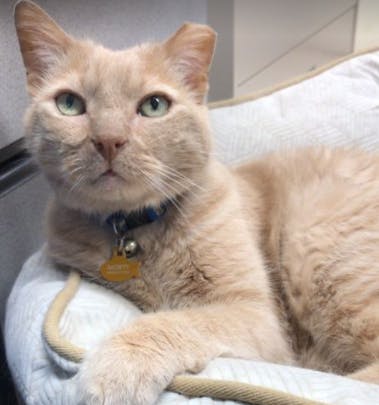 2005
Morty the cat arrives at the Lahaska shelter, rescued with many other cats from a large hoarding case. Morty serves as an unofficial greeter and shelter pet ambassador for 19 years and counting!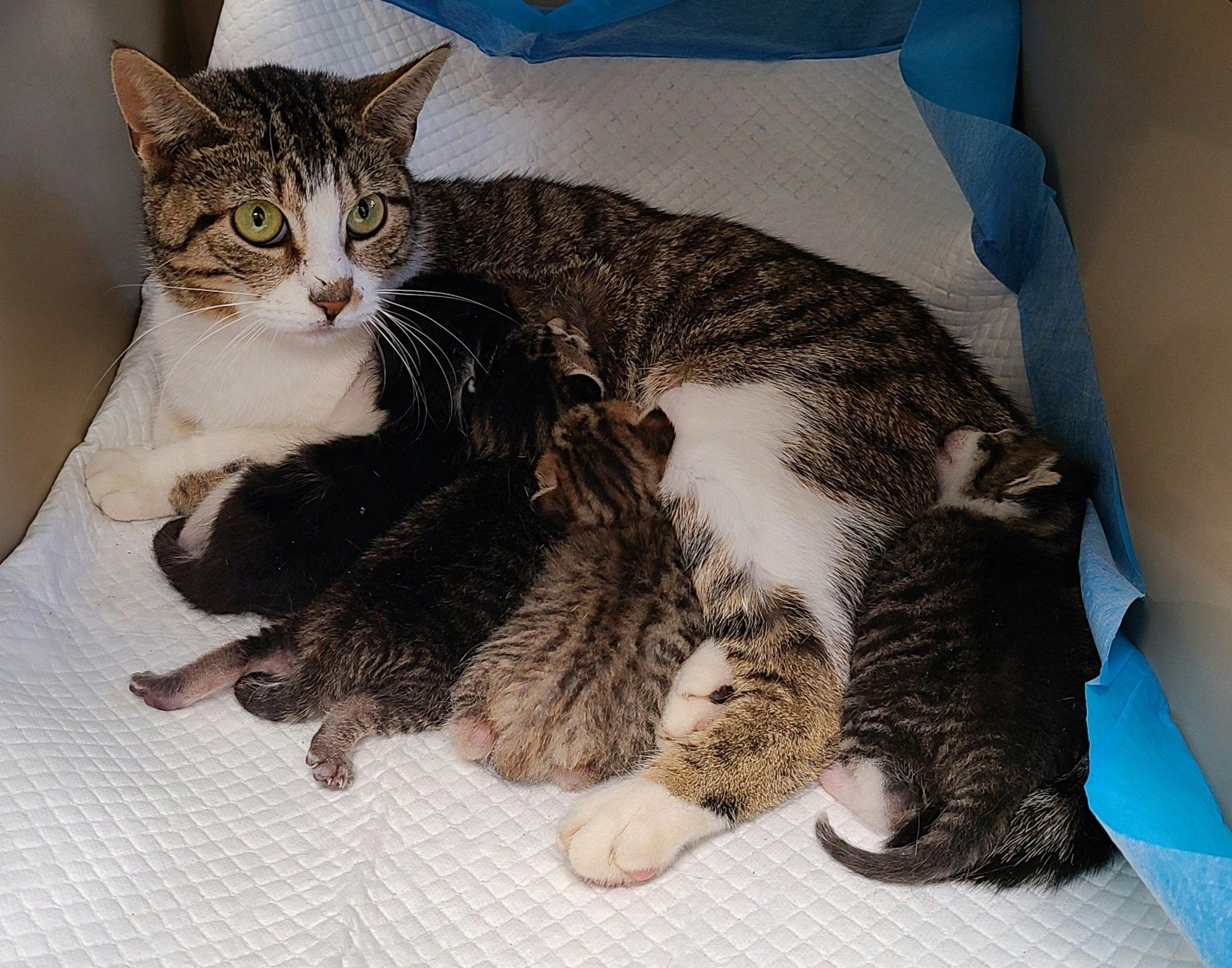 2010s
Effective spay/neuter efforts result in far fewer litters of unwanted puppies. The homeless dog population is much lower now, with cat overpopulation becoming the bigger challenge.

2012
BCSPCA centennial is celebrated with the grand opening of a second shelter in Quakertown. The facility includes an 1,800-square-foot barn to accommodate rescued farm animals. Within a decade, the new shelter is handling 50% to 60% of BCSPCA's animal population.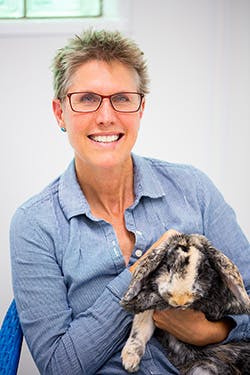 2015
Linda Reider joins the team as executive director. Building on the work of the women before her, she gets busy renovating the older Lahaska shelter, hiring a full-time shelter veterinarian, and expanding animal care and outreach services.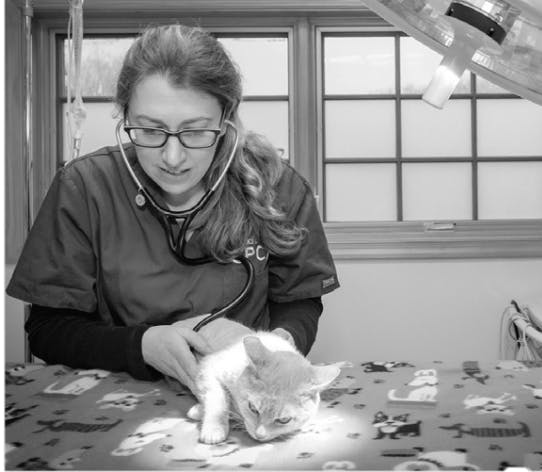 2017
Subsidized cat spay/neuter clinic begins offering appointments at both shelters to address cat overpopulation.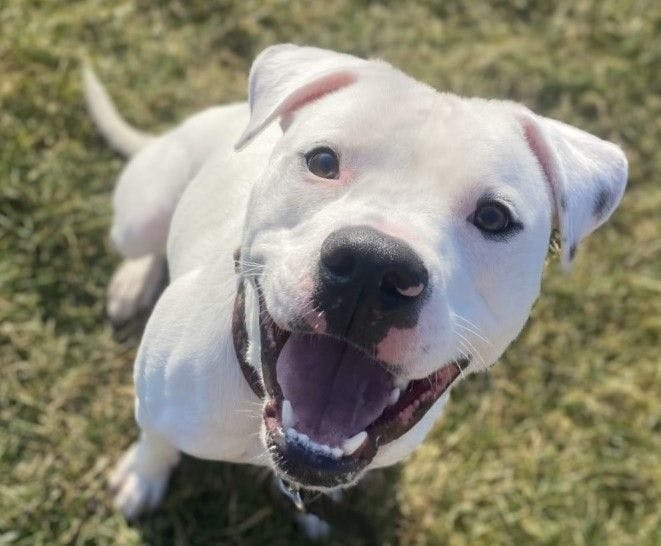 2018
Live release rate surpasses no-kill benchmark of 90%. No animals are euthanized for space or time constraints. Animal-care advancements mean we can save every animal possible.

2019
A generous foundation gift provided a new vehicle for our busy Humane Law Enforcement Officers. It turned out to be a record-breaking year for the HLE team, their investigations resulted in the rescue of 545 animals from cruelty and neglect, including 141 cats and kittens from a single townhome in Doylestown, and best buddy pair Waffles and Hemingway (mini horse and goose). These barnyard pals were rescued from a Plumstead "sanctuary". Their story generated more than 400 adoption inquiries and made news headlines around the world. They were even featured on Good Morning America!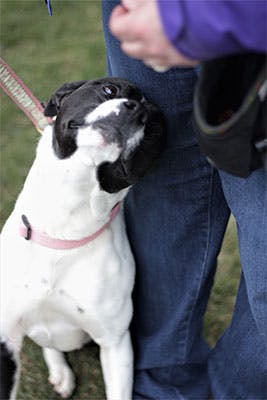 2020
Launch of FREE pet behavior helpline draws over 100 calls and emails within first year. Dog training classes now available, too.
You can help write the next chapter.