History of Bucks County SPCA
---
Since 1912, the Bucks County SPCA has rescued and re-homed animals in need from Bristol to Springfield and everywhere in between. In 2022, we celebrated 110 years of lifesaving and the 10th anniversary of our shelter in Quakertown. We're grateful for the sustaining support of our community who makes our work possible.
Check out the links below to learn about anniversary events, our long history of animal rescue, and other ways to celebrate the animals we love.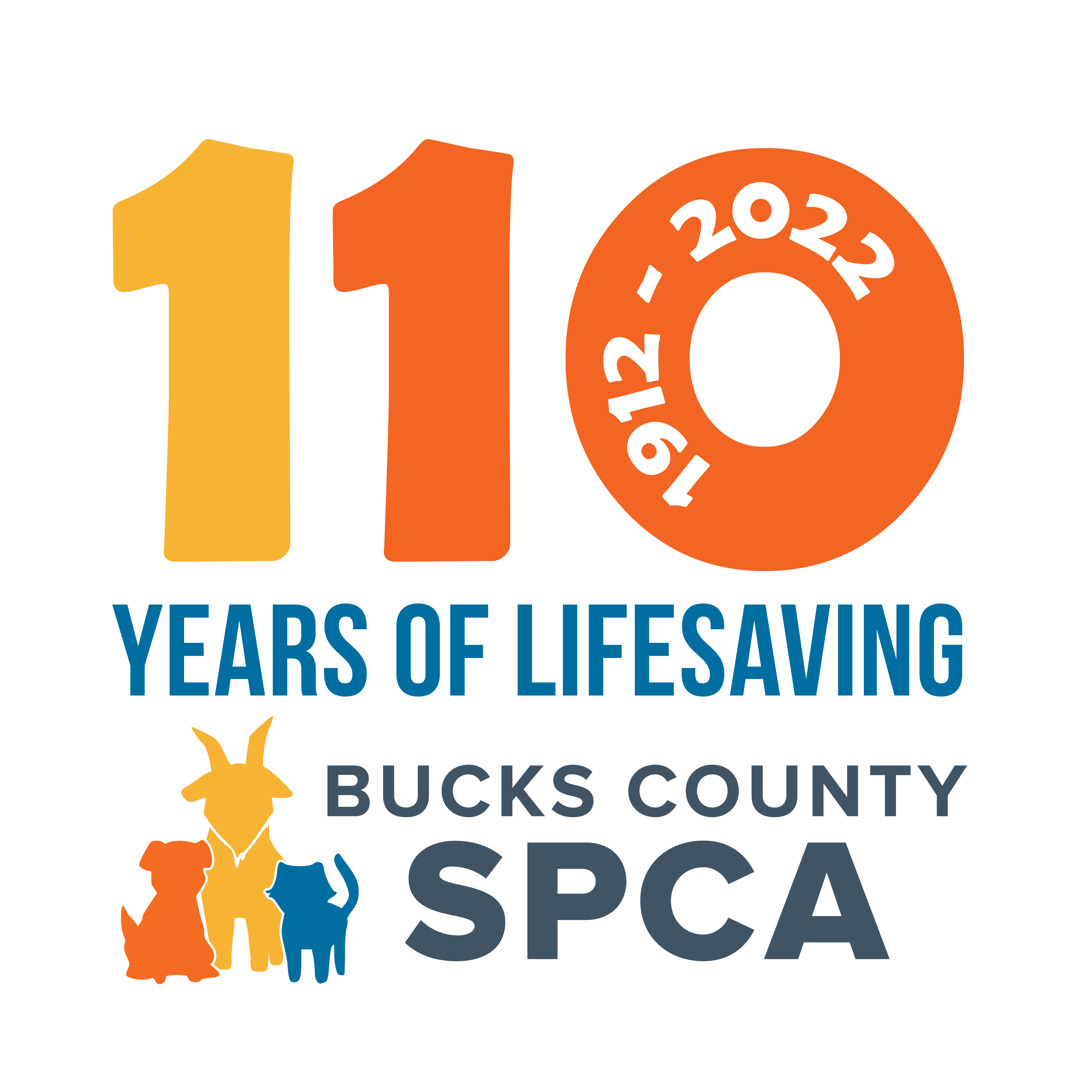 Anniversary Events
---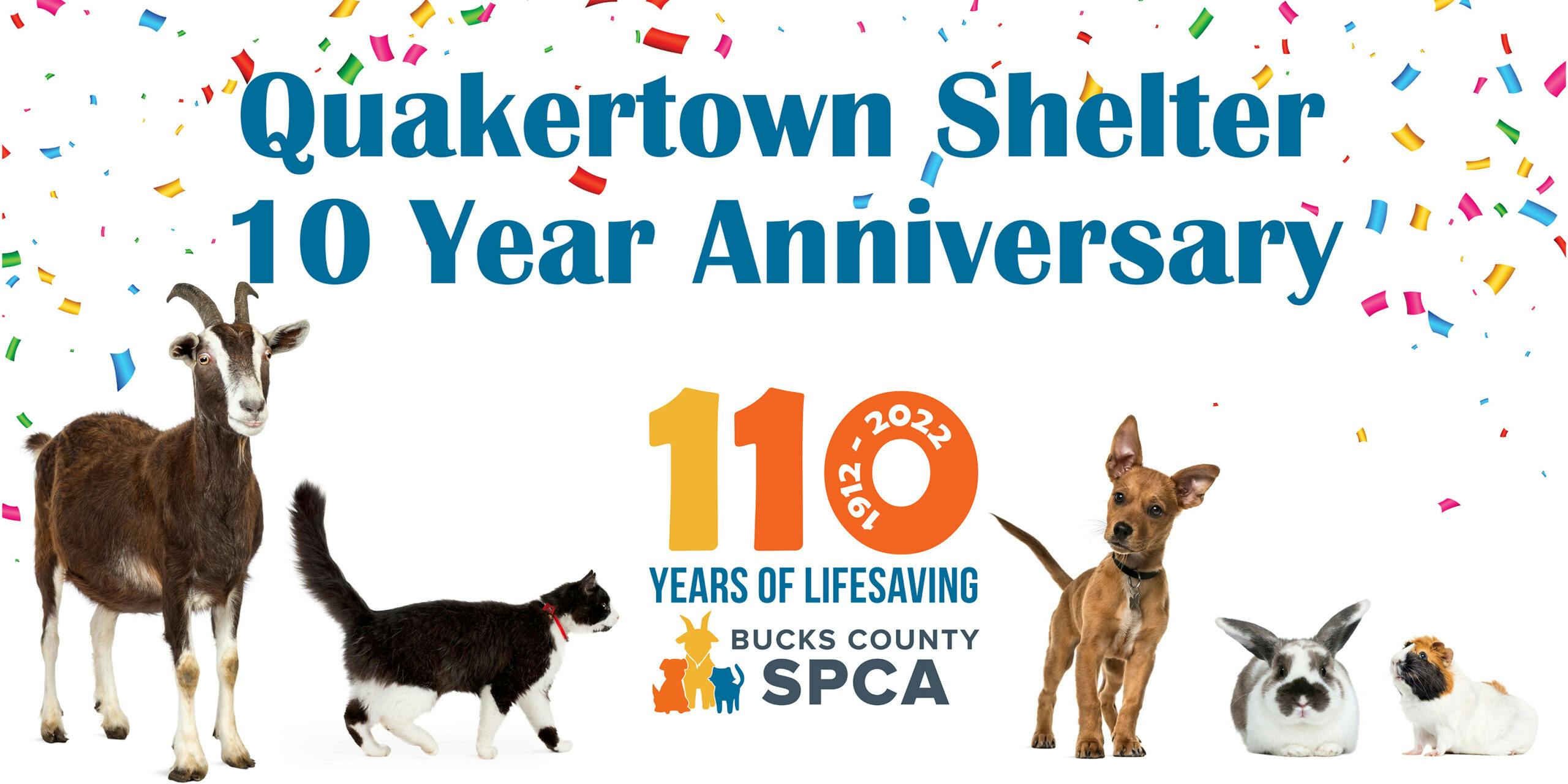 Quakertown Shelter 10 Year Anniversary Kick-Off
Friday, February 18, 2022
20,000 animals served and 10,000 adoptions in 10 years – that's something to celebrate! We kicked off the festivities with special friends, including a chocolate lab named Rex who was the first animal adopted from Quakertown in 2012.