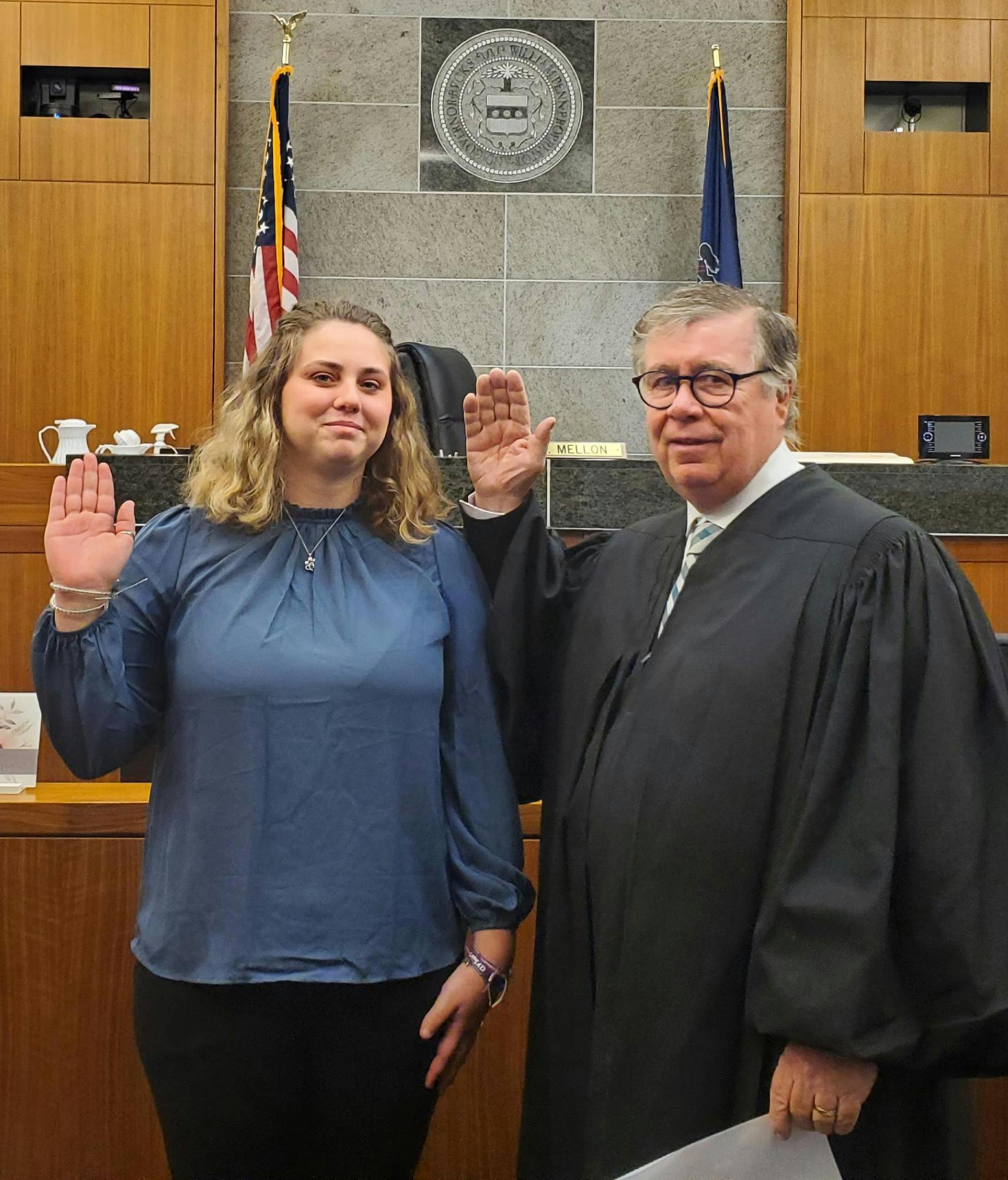 The Bucks County SPCA is proud to announce that Lizz Knight was sworn in today as the organization's newest Humane Society Police Officer (HSPO). Since 2018 Knight has served in various animal care positions with the organization, most recently providing assistance to BCSPCA Chief Humane Society Police Officer Nikki Thompson.
In October 2022, Knight successfully completed the rigorous HSPO training which includes law enforcement, animal cruelty law, and animal husbandry. She was sworn in by the Honorable Judge Robert J. Mellon at Bucks County Court House on Tuesday, February 17, 2023.
As a Humane Society Police Officer, Knight's responsibilities will include investigating claims of animal neglect and cruelty, educating the public, helping to find solutions for animal-related issues, and prosecution of crimes.
"We are very proud of our newest officer," said BCSPCA Executive Director Linda Reider. "We know that she will continue our 111-year tradition of professionally responding to concerns about humane care of domestic animals county-wide. BCSPCA remains fully committed to supporting our officers on the road and in court seven days a week. Please, be the eyes and ears for animals in need of rescue or assistance!" Report concerns of animal cruelty in Bucks County using BCSPCA's toll-free tip line 24/7/365 by calling 844-SPCA-TIP (844-772-2847) or on our website.
Categorized Under: Blog