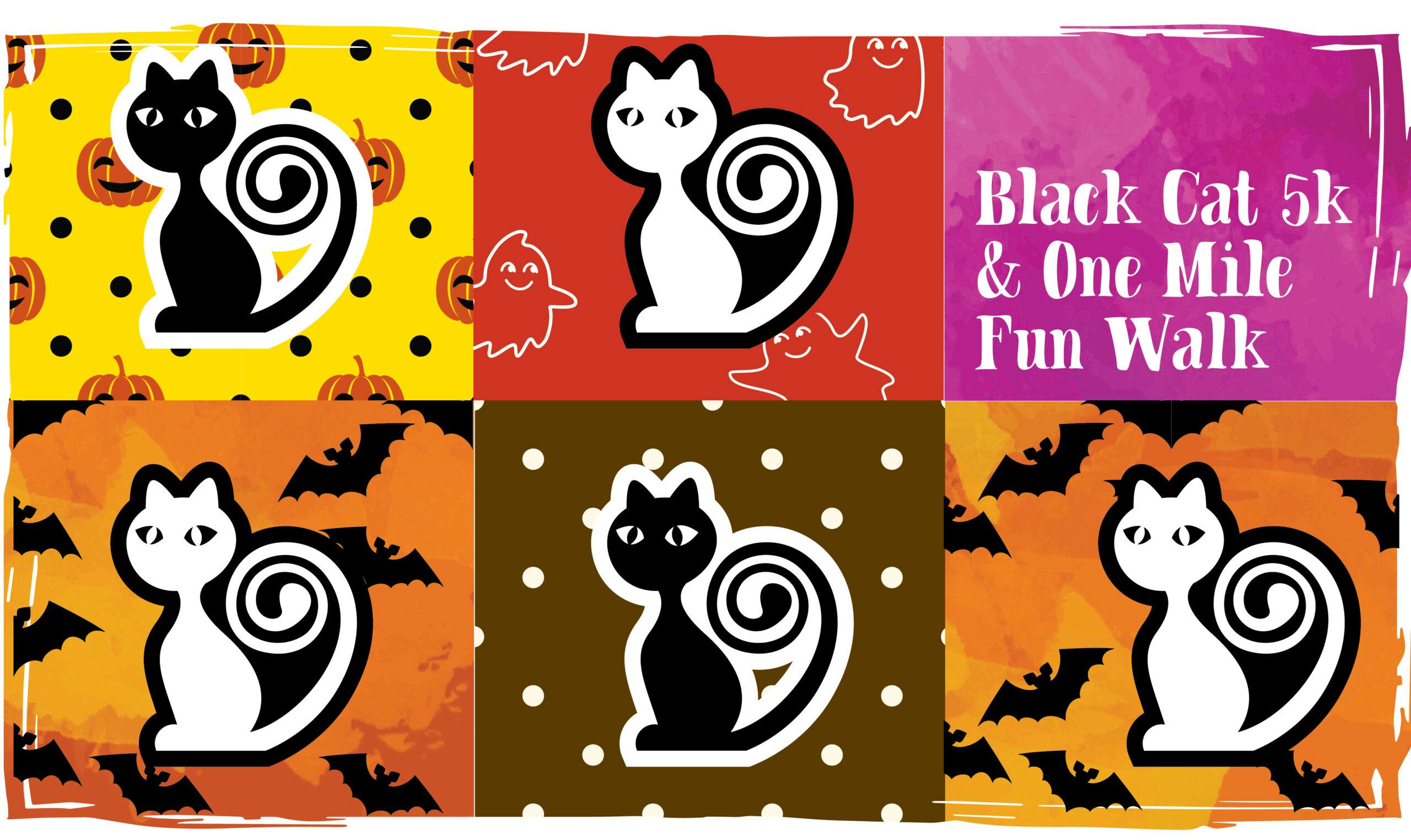 Sign up now!  What is a virtual race?A virtual race is one that you can run, walk, use a treadmill, etc., and can really do from anywhere. Just like an in-person race, you will have a commemorative t-shirt, downloadable race day bib and a finisher medal to go around your neck to celebrate your success.  Most importantly, you will be able to join others who wish to help the Bucks County SPCA and be part of something special.
How you can participate:
• $30 per runner/walker
• 100% of the money raised will go to BCSPCA
• Simply Donate, no need to walk or run.
• Create a team and Fundraise!
• Walk or Run and ask for People to Sponsor you to help bring in extra support.
The Black Cat 5K is a run coordinated by the Bucks County SPCA, Heidi Laubach and a team of dedicated volunteers to raise money for the animals of the BCSPCA. The event will take place Saturday, October 24th-October 31st HALLOWEEN! Due to the COVID-19 Pandemic, this year's race will be virtual. This is the 12th year for the Black Cat 5K, now more than ever, your participation, donation, and fundraising to support the work of the BCSPCA is so important.
What you will get:
• Official 2020 Black Cat Race long sleeve shirt, available to purchase if you're not running/walking
• A downloadable bib and certificate for completing the race
• A template to download your race photo to post to social media
• Merchandise will be shipped to the address that was used to register (continental USA only).