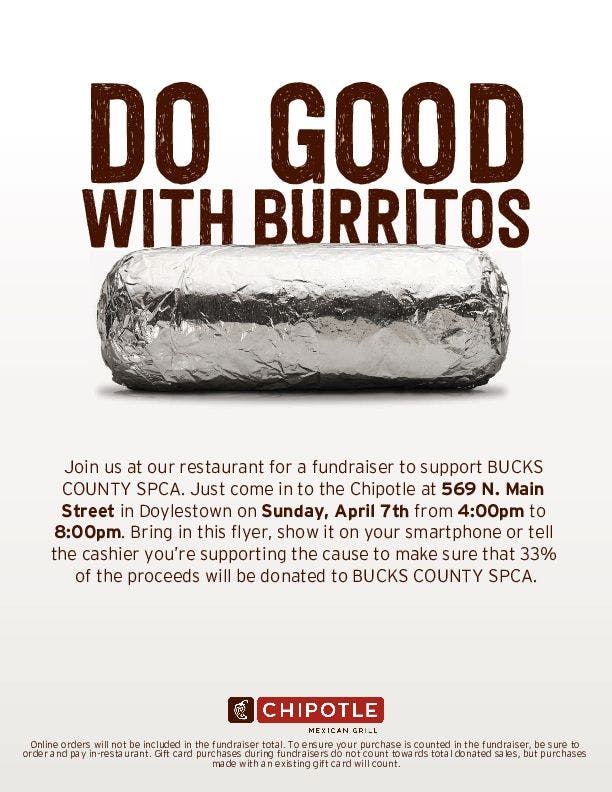 Join us for a fundraiser to support the BUCKS COUNTY SPCA. Just come in to the Chipotle Mexican Grill at 569 N. Main Street in Doylestown on Sunday, April 7th from 4:00pm to
8:00pm. Show this event on your smartphone or tell
the cashier you're supporting the cause to make sure that 33%of the proceeds will be donated to BUCKS COUNTY SPCA.