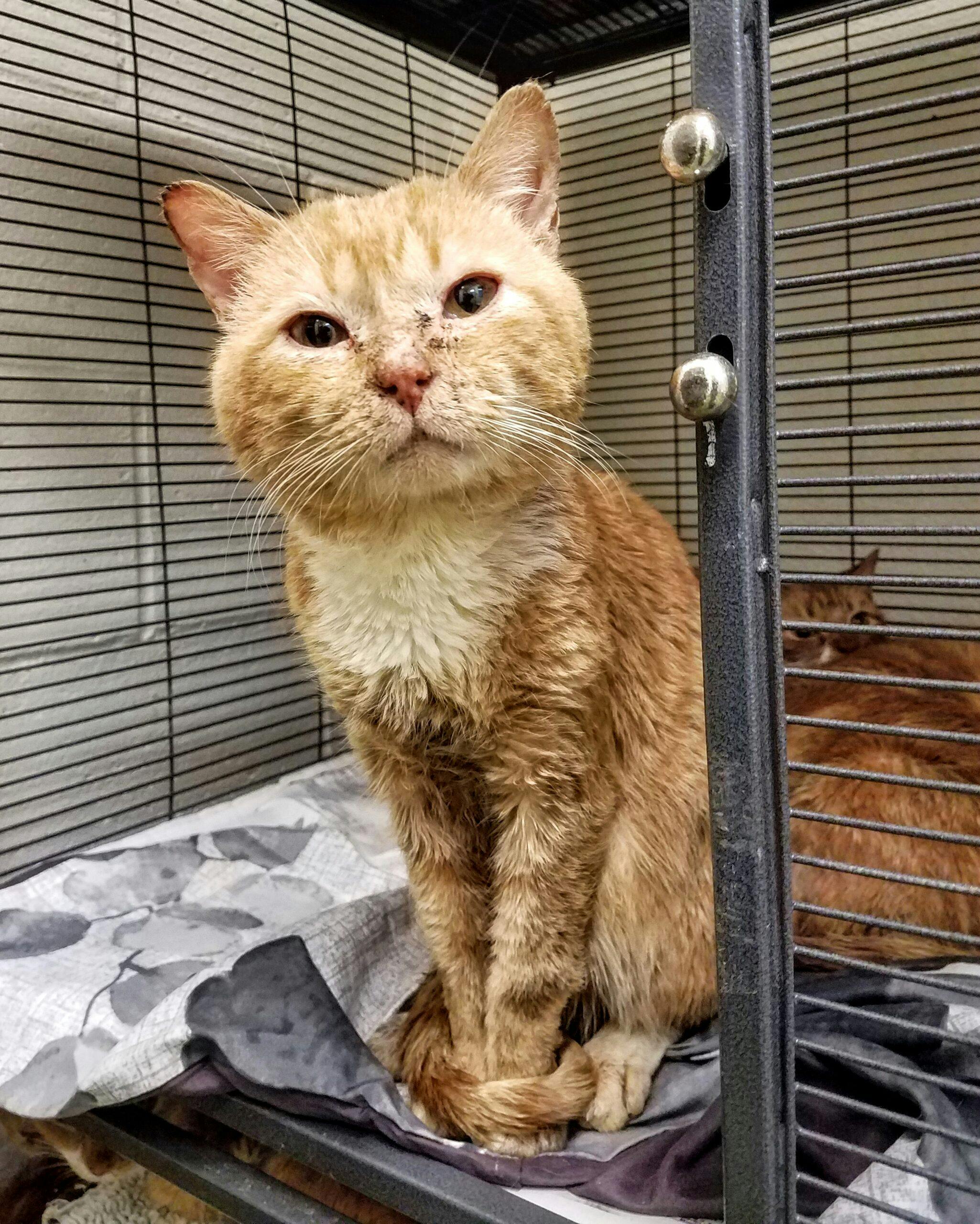 BREAKING NEWS: Late in the evening yesterday, Bucks County SPCA's Chief Humane Police Officer, Nikki Thompson rescued 24 sick cats found living in an unheated car in Morrisville. She had been searching for the vehicle for two days. An online tip from a concerned citizen enabled her to pinpoint its location.
What she found was disturbing. The cats were cold, thirsty, underweight and in poor condition. They were immediately transported to the warmth and safety of the BCSPCA's shelter in Lahaska where they gratefully emptied multiple water and food bowls. All the animals will be examined by the organization's veterinary team and begin specific treatments to help them recover.
The cats' owner reportedly collected the animals from the property of an apartment building. Our organization negotiated the surrender of all 24 cats, which means once they return to health, they can be placed for adoption without further legal action. We will continue to work with the individual to prevent a repeat of this kind of hoarding situation.
BCSPCA's Executive Director Linda Reider expressed gratitude for the quick work of the community to help put a stop to the suffering of these poor cats. "We are grateful for people who speak up on behalf of those who have no voice. Thanks to a tip received by Officer Thompson, two dozen sick and hungry cats were spared another night of exposure to below-freezing temperatures. They are now safe and warm, and getting much-needed medical care from our team. In 2019, we rescued a record-breaking 600 animals from cruelty and neglect. Our hope is that far fewer animals require our lifesaving services in 2020, but, as always, we are ready 24 hours a day to respond to calls for help anywhere in Bucks County."
You can help today by donating to our Animal Relief Fund which provides food, medical treatment and ongoing care for animals rescued through animal cruelty investigations. Donations can be made online at http://www.bcspca.org/support/donate-online/
by phone at 215-794-7425, or by visiting our shelters in Lahaska and Quakertown.
Categorized Under: Blog