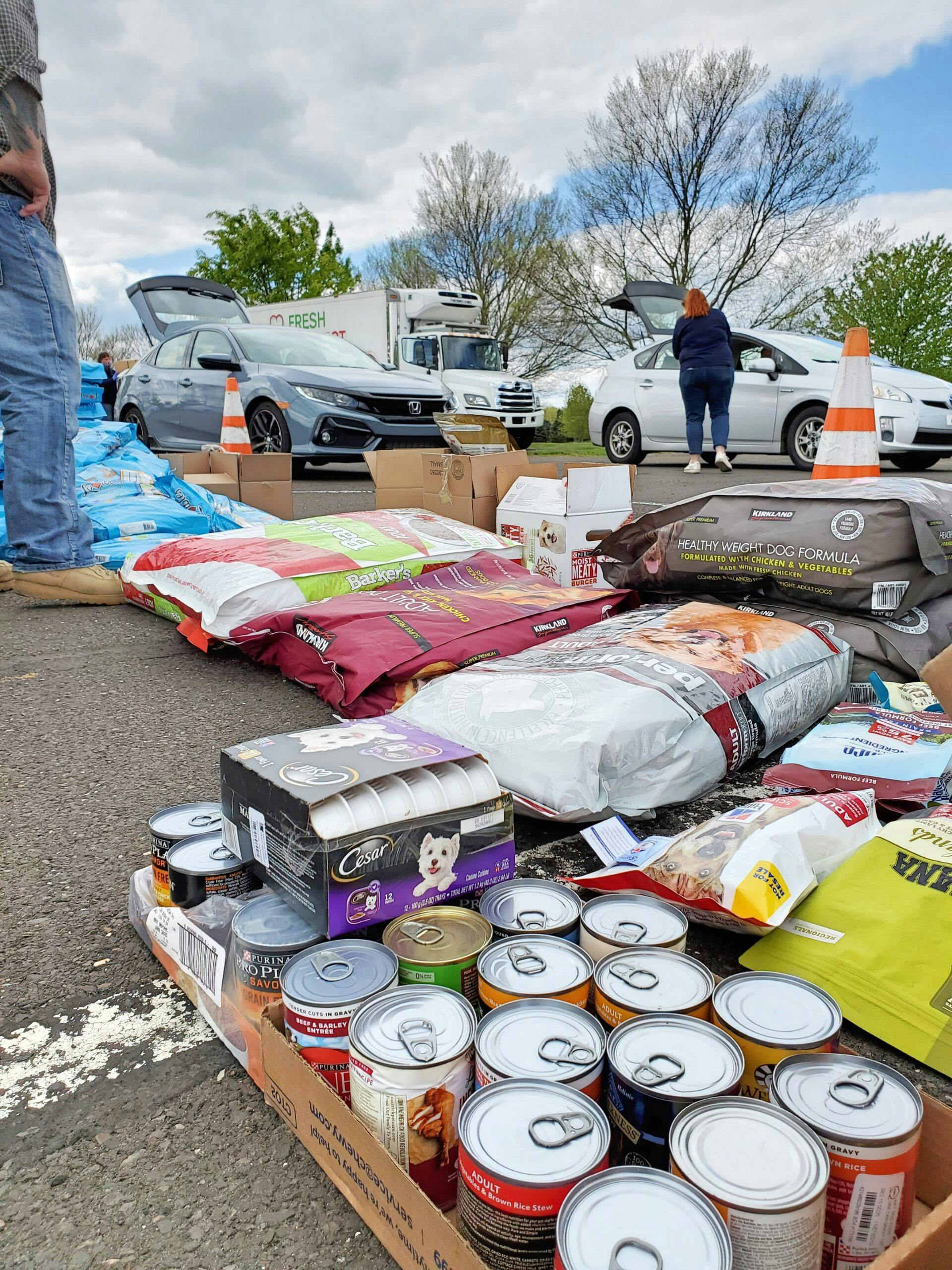 Thousands of pounds of food have been donated to pets in need thanks to our community and these caring organizations. We appreciate all of your support through this difficult time. Thank you to all who helped Bucks County pets thrive in this crisis.
***
Many families are struggling to make ends meet during this public health crisis. That includes struggling to feed their pets. You can help by donating dry or wet cat or dog food to collection centers at the local businesses listed below. These pet food donations will be distributed to more than a dozen food pantries across the county to help families feed their pets.
Please do not bring donations directly to Bucks County SPCA shelters.
Martino's Auto Center
674 N Main Street, Doylestown, PA 18901
Call Dan or Sara at 215-348-1466
Monday – Friday / 8 AM – 5 PM

Keenan Motors Dealership
3664 North Easton Road, Doylestown, PA 18902
215-348-0800
Monday – Friday / 9 AM – 5 PM
Bucks County SPCA is proud to partner with BCART, Bucks County Emergency Management, Women's Animal Center, Animal Lifeline, Bridge Clinic and Sam's Hope – together we're working to collect and distribute pet food to support local families through the food pantry network. With your help, we'll make sure no pet goes hungry.
Categorized Under: BCSPCA News,Education,Volunteering